Back in the summer, three very talented story writers won prizes in the Library Short Story writing competition. Here's a chance to find out more about them, their reading preferences, and which books they are hoping Santa will be bringing this Christmas; so congratulations to: Hatty Parkin (7½ years); Hannah Howells-Chivers (10 years); and Callum Lager (9 years).
Hatty Parkin's story is "Abbey and the Magic Door"

Hatty's story transports the reader down a hole in a tree to a magic land where the main character is saved from a dungeon by a fairy godmother. A story full of excitement and special effects; it keeps the reader in suspense until the end.
Hatty is a David Walliams fan; she's hopingfor his book "The World's Worst Parents" for Christmas along with "Bad Mermaids on the
Rocks" by Sibeal Pounder, a sequel to one of her favourite books which is just titled "Bad Mermaids". Her other favourite book is "The Worries" by Jion Sheibani. When she's not reading, Hatty likes to play the piano and tennis (but not at the same time!) and she attends drama class every Saturday. At school, her favourite subjects are art, DT and literacy while at home, she likes to watch "Miraculous" and "Barbie Dreamhouse Adventures" on the TV. Her favourite food is a roast dinner followed by a hot brownie with vanilla ice cream.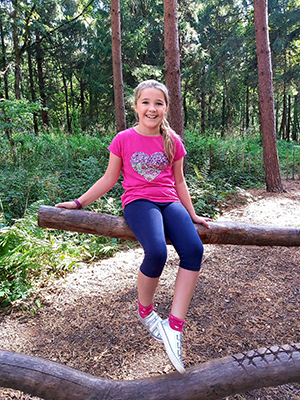 "Thomasina's Forever Home" was written by Hannah Howells-Chivers

Hannah's story is told through the voice of a cat, Thomasina. It's a story of abandonment, longing and delight when Thomasina's dreams of a new home finally come true. A beautiful heart-warming story with a very satisfying ending.
Hannah says she doesn't have a favourite author but her favourite book is "The Explorer" by Katherine Rundell. She's asking for Jacqueline Wilson's "Rent a Bridesmaid" and "Wave Me Goodbye" in her Christmas stocking. Hannah loves science and reading but also enjoys sewing, drawing, and exploring in the great outdoors. In fact, her favourite TV programme is The Great British Sewing Bee – well, that and The Great British Bake Off. She enjoys eating seafood … not many prawns in the Great British Bake Off
Callum Lager's short story is called "English Broker"

This story is an action-packed thriller in which the main character appears to have
everything until he has to defend himself against a former secret service agent.
Here's a future James Bond story writer in the making!

Callum, an avid Anthony Horowitz reader, will be happy if he finds any of his books
under the Christmas tree. "Alex Rider" and "Scorpia Rising" are his favourite reads
and his favourite subject at school is maths. Callum is also very active with football,
tennis and strength training, although I'm not sure that his favourite food of pizza will
help him very much there. Perhaps he enjoys eating while watching his favourite TV
programme, "The Simpsons".