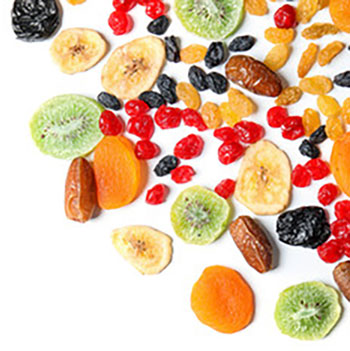 Christmas is fun, exciting, and... busy. Christmas Day can be exhausting, the children over-excited and it can all feel too much. Even though mindfulness is not itself about chilling out, taking time out for just a minute or two can result in a calmer, more relaxed state of mind.

Mindfulness is about consciously and deliberately directing attention to the present moment without making any judgements. It's about stopping for a moment; stopping being pulled from one manic activity to another; stopping your mind and your heart from racing around. And it's something all the family can do together. How? Follow this routine and bring some calm back into your day.

Choose something that each member of the family likes to eat: a chocolate, a nut, a piece of dried fruit, a slice of Christmas cake... (individuals can choose their own).
Sit down comfortably. Switch off any distractions: TV, Netfl ix and, yes, your mobile phone (it's only for a minute or two).

Make your intention: say out loud "I am/we are going to examine this chocolate in the present moment".

Breathe slowly a few times, paying attention to each breath in and each breath out. What does it feel like? Is the air coming into your body warm or cold? How do your ribs feel as they move in and out? This will help to start your focus.

If you have young children and have a Snow Globe, you could change that bit to just quietly watching the snowfl akes settle after and when it is all still, take a slow breath in and out.

Then place on the palm of your hand the piece of food you have chosen. Really look at it.

Look at the colour, the texture, the shape. Does it change over the object or is it uniform? Is it shiny? Dull? Round? Irregular shape?

Touch it. Is it rough? Smooth? • Put it in your mouth – but don't eat it yet. Just let it sit on your tongue. What taste comes through? Sweet? Bitter?

Now, as you chew and swallow, think about how it feels in your mouth, in your throat. There are lots of different ways of being mindful and doing mindfulness. This is a quick one for Christmas for all the family to calm down and feel a bit more relaxed. If you are interested in fi nding out more and discovering more mindful techniques for different purposes (health, stress, study) watch out for information about mindfulness sessions in the library in 2020 or take a look at the book Mindfulness for Study: from procrastination to action. It gives you access to a dedicated website with downloadable mindfulness exercises.
Enjoy Christmas. You'll enjoy it more if you take a moment of mindful calm.

Karisa Krcmar