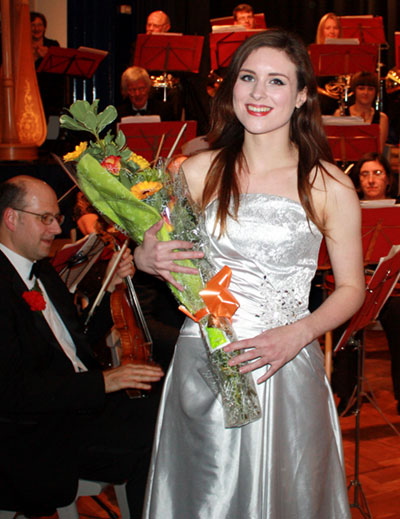 The Charnwood Orchestra will be taking their audience to Vienna once more on the 18 January, to start 2020 in traditional Viennese style. The concert will take place at Humphrey Perkins Community Centre, Cotes Road, Barrow, LE12 8JU.

Conducted by Nic Fallowfield, the Orchestra are delighted to welcome soprano Elizabeth Ryder who will perform popular songs such as The Laughing Song from the operetta Fledermaus and Vilja's song from the Merry Widow.

The Orchestra will also treat the audience to favourites from the Strauss family's rich catalogue of waltzes and polkas - get your toes tapping to Thunder & Lightning Polka, Blue Danube, Radetzky March, Emperor Waltz and many more. Audience participation is encouraged, so do come along for a fabulous evening's fun and frivolity. We look forward to meeting you.
Tickets will be available by Paypal from www.charnwoodorchestra.org.uk Email tickets@charnwoodorchestra.org.uk From Taylor's Florist, High Street, Barrow On the door