Autumn 2021 - Issue 165

Bad Education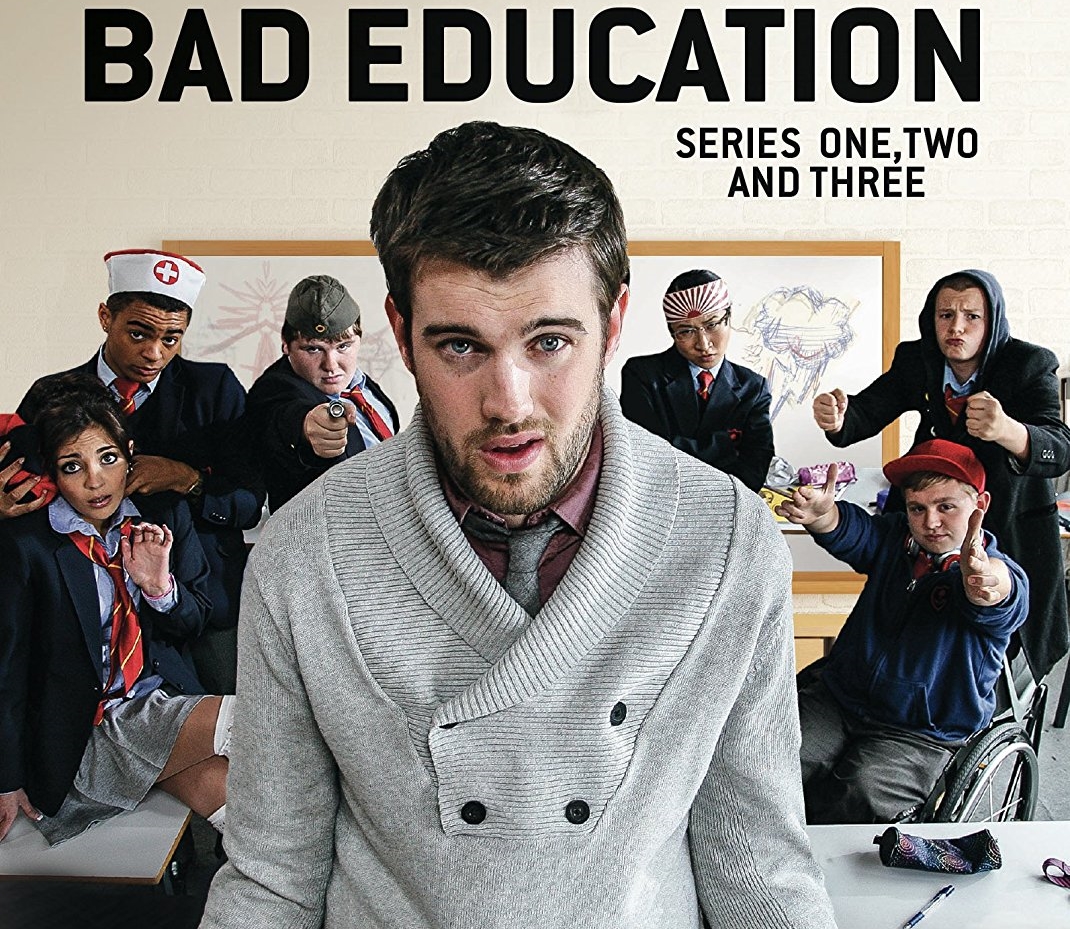 TV Review
Bad Education is a hit with teenagers
'Bad Education' is a popular sitcom on BBC Three starring Jack Whitehall as a young teacher called Alfie Wickers at the fictional school, 'Abbey Grove'. The show focuses on Mr Wickers' experiences as a newly graduated, history teacher both inside and outside of the classroom.
Alfie often makes a fool of himself while trying to impress his crush (fellow teacher, Mrs Gulliver) by trying, and failing, to show her his excellent rapport with students or equable nature in instances such as organising a weapons amnesty, managing a fundraiser for the school and coaching the boys football team.
In his efforts to impress Mrs Gulliver, he often inadvisably seeks advice from teacher's pet Joe or the school's 'tough guy' and bully Frank or Jing who strives for academic excellence. His class often disapproves of Alfie's actions, yet they help him execute his schemes. Mr Wickers' nonchalant approach to the usual method of teaching: exams, grades, etc., makes for his students praising his teaching style but he is often looked down on by some of the other teachers who see his incompetence.
There have been three seasons of Bad Education as well as a movie. Both the movie and the TV series were written by Freddy Syborn and Jack Whitehall. Despite the show's popularity, Jack Whitehall has confirmed that there will be no further TV series of Bad Education.
Xander Dolby-Campbell