Three Crowns.
The Three Crowns is offering a take away Sunday lunch service.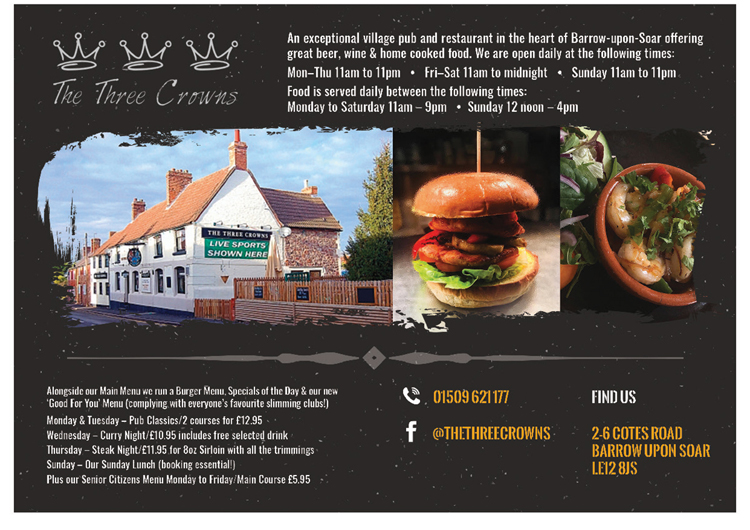 £10 a head gives you a marvellous cold Sunday lunch which you will need to heat up at home (you are given full instructions).
Orders can be placed throughout the week by phone (01509 621177) or Facebook. Last orders must be placed by 8pm on Saturday.
You must collect between 10.30 - 1.00 but you will be given an exact time when you order.

Payment is by cash or contactless card.

The week's menu, including vegetarian and gluten free options will be posted on Facebook
When you collect, ring the bell on the main door (car park side) and you will be served and pay from a table outside.

Thank you Carole. Working alone to produce 100 lunches takes her 4 frenetic days!!