Good Neighbour Scheme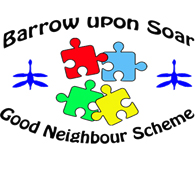 We are pleased to share that the Barrow Good Neighbour Scheme will soon be holding social events for Members and Volunteers to get to know each other. Some examples of possible events are boat trips along the canal; train trips from Great Central Railway; craft sessions; and afternoon teas to name a few!

We are really keen for more members to join and benefit from our support. We can provide a range of services from help with collecting shopping, transport to-and-from appointments to home visits and telephone chats. An additional benefit is the opportunity to take part in our fun activities and social events!

If you would like more information on how you can be supported by our team of wonderful volunteers, please do not hesitate to contact Shelley on 07771 625 591.