Summer 2021 - Issue 164

Netflix Good Watches!
Money Heist


This popular Spanish crime drama has a group of former criminals, led by the mysterious 'Professor' (Álvaro Morte), targeting (in seasons 1 & 2) the Royal Mint of Spain where they spend their time printing their own money. Seasons 3 and 4 see them turning their attention to the Bank of Spain as they attempt to rescue a former colleague from the police.

The series skilfully written plot line (from creator Álex Pina) keeps viewers guessing as to what will come next at every moment. Each episode is full of twists, turns and cliff-hangers and certainly is unlike many other heist dramas which can be repetitive and clichéd. Unusually, many people find themselves rooting for the criminals, wanting them to succeed as they are presented to be doing the heist 'for the people' and rebelling against an oppressive establishment.

The show was filmed in Spanish but you can watch it English-dubbed or choose a subtitle version. It's difficult to even notice that the original was in Spanish! In 2018 it became the most watched non-English language series on Netflix. Fans around the world are anticipating Part 5 of Money Heist which is expected to be released at some point in 2021.

After Life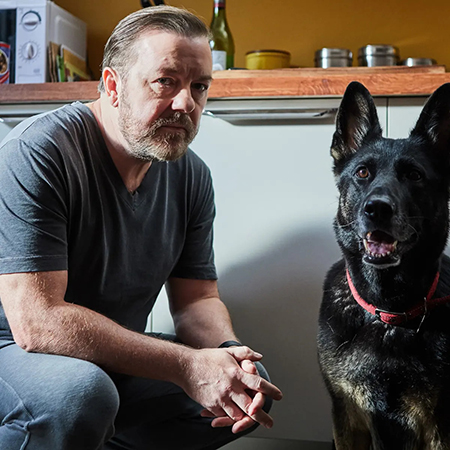 This comedy series is written, produced and directed by Ricky Gervais who also plays the main character, Tony. After the death of his wife Lisa (Kerry Godliman) from breast cancer, Tony is left feeling depressed and suicidal.

I know, it doesn't sound very much of a comedy, but the plot is centred around how Tony deals with his wife's death and how the people around him help and support him. After Life is set in a fictional town called Tambury, where Tony writes for the local newspaper. The series deals with very serious themes in the show, with Tony's contemplation of suicide, yet Gervais manages to inject comedy throughout to distract from the more serious themes.

There have been two series, and, to the excitement of many fans, a third season is in the works after Gervais signed a multi-project deal with Netflix on the 6th May 2020.

Xander Dolby-Campbell